Miracle Pony
I think Amber is part cat. I swear she has 9 lives.
Either way, I'm gonna do a (kind of) small recap.
In June 2012, I bought Amber as a 2yr old and brought her home with me.
July 2012, Amber got out of her pasture, and sustained a career ending injury – at least a dozen bone chips in her right knee, and – we were later to find out – damage to her hocks and right stifle. Only, it wasn't career-ending, and 4 months later, to my hope and the vets' astonishment – she was sound.
In 2015 she came to Texas with me, where a vet discovered that her hocks had sustained minor stress fractures from her injury in 2012. These were completely healed by then and didn't affect her physically, but we theorized that sliding stops reminded her of that initial injury, so competitive reining was off the table.
In April of 2016, I watched the Kentucky cross country and show jumping live feed, and fell in love with eventing. Amber and I pressed on for our western showing goals, and even won a buckle.
Mid 2016, it looked like she'd gotten cast in her stall, and was lame on that right hind leg for about 3 days before it seemed to work itself out after I checked her over for a month as she still looked fine. (My mom and I later discussed a lot that Amber hadn't had an issue before, but getting cast possibly set the ball rolling for the degeneration of that stifle)
In mid 2017, I got my English saddle, the horses moved home, and I was able to slip in some dressage work to show Amber English and western, and we won our western performance buckle that now permanently lives on my blingiest belt.
November 2017, just after the last show, we finally realized why she'd felt very slightly off, and scheduled her stifle debridement for January 2018.
December 2017 Amber decided to slam her jaw somehow into something, and cracked a tooth. Surgery was cancelled, and her tooth was pulled. It was expected that she'd be healed in a month. April 2018, after an abscess in her jaw and 4 months of the initial drain incision taking forever to heal, bone chips from her jaw finally come out, and she was cleared for surgery.
May 2018 she had a super positive surgery, and she healed very quickly.
July 2018 we were all scratching our heads. For as well as she'd seemed to heal, she now wasn't – not really.
The first day of August 2018 we discovered she had laminitis and only 0.4 centimeters of sole left in her RH. We got her boots, immediate stall rest, and I was pretty certain I wasn't going to be able to ride my horse after this. Everyone around me was positive, but my vet and I could both see that it wasn't a situation that was likely to have a positive outcome.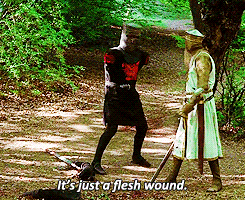 The end of October 2018 found her to have grown a really good amount of sole – more than the vet was hoping or expecting (which is always a plus). Still strict stall rest, still soft ride boots, and another appointment 2 months later.
The January 2019 appointment was more good news, so I finally started to let myself hope that maybe I'd get to at least ride my horse at a walk sometime in the near future.
June 2019 the heel of her coffin bone was pretty low, stressing that back tendon, so we put her in a shoe and slightly wedged pad. This would test to see how her foot grew with a shoe and pad instead of being stuck in boots this whole time.
August 2019 check up saw her foot at its best so far, and she's been moving consistently better in the past 3 months. Good enough that I got a go ahead for very light riding, and as I've been riding her more consistently over two or three weeks, she has definitely been happier. The little bit of work has felt like it's been helping her body feel better too – physical therapy after her injuries, if you will.
And now, just a little over a year later, Amber and I had our very first dressage lesson together on Sunday, something that I never thought I would be able to do with her after that diagnosis.
This little mare, you guys. She's such a miracle pony. Apparently, she isn't done just yet. One thing is for sure – she's going to keep me on my toes with all of her surprises!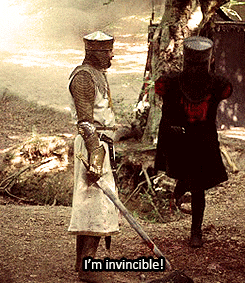 More on that dressage lesson next post!