Kahlua Friday
I may not have a Weenie Wednesday, or a Schnauzer Sunday, but I figured I could create Kahlua Friday!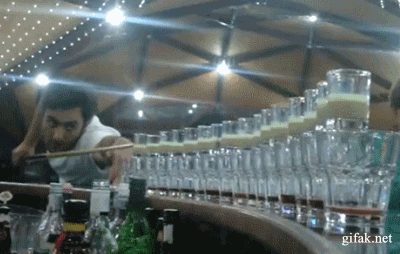 It will be good for me to write down my process with Kahlua, and a few people requested I chronicle my adventures with her, so here we are! This initial post may be pretty long – I can completely wax poetic because first off I love to write, and second I'm a very cerebral person, so I really get into nitty gritty details and the hows and whys behind the things I do. Just to prepare you guys lol.
I hadn't given much thought to how I'd work with Kahlua until I was around her for a few days. Having grown up wild was going to be a challenge, not to mention how often I'd heard people say that burros are exceptionally smart – they're exactly like those horses that are the least forgiving. They remember everything, and if you make a mistake… Well, I knew two horses like that, and worked with one, and let's just say that it did not go well for us. So I was determined to approach Kahlua much differently, but had to get a feel for her first.
When in college, I worked with halter-broke colts for 2 years as part of my classes, then for another 2 years in Texas. A few weren't halter broke, but I specifically remember that one of the methods that we were instructed to do was to run the horse around the round pen until they looked at you. I don't like that. For me, personally, it's really hard for the horse to clearly understand what you want when everything is so fast paced. I really believe in "to go faster, go slow." It's worked for me a lot more than too much pressure. Not to mention, that was for horses, and Kahlua will not be ridden. Just enough to get her comfortable with haltering, grooming, farrier, and perhaps loading. But, as we needed a way to get her more curious about people, I had to come up with something that would entice her.
Enter treats.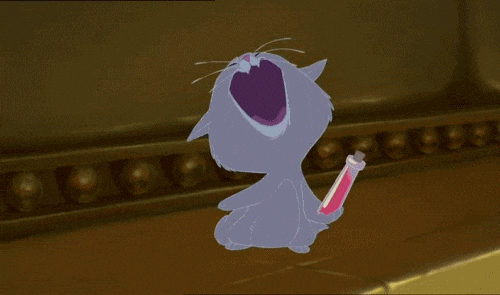 My mom started feeding her apple and carrot pieces, and some of our apple treats. Since I was going to be the one working with her, I wanted to use either the apple treats or grain as my training tools. In that first week I started feeding her small portions of my Ultium grain. Initially, she wouldn't eat from a bucket, and I wanted her to see that this pile was different, so I put the grain on the dirt. We switched a bucket for a large, round, low profile fortex bucket, in lieu of the fact that the bucket could be seen as restrictive and too-enclosing over her head. After she'd gotten more used to the grain, I put her alfalfa and grain in the fortex. It took her five adorable back and forth minutes, but she realized the bucket was a-okay and has been eating there ever since.
Even after a few days, tho, I could tell Kahlua was going to be my kind of girl: kind, sensitive, smart, watchful, and challenging – a combo that's really rewarding when patience and hard work pays off. I wanted to let her settle for a bit, but for the whole week with us she was turning towards us, looking at us, so I figured tapping into something that she already did would be a perfect way to start getting her to come towards us.
As with all training, when I decided to do just that, it wasn't happening lol.
She wouldn't step towards me, so I made the decision that one step was all I needed, no matter how small that step was. I'd step in close, then back away, try to draw her to me as that had worked throughout the week. No dice. She'd move her shoulders away, and leave her butt facing me, but this is why I love ones like her that are super sensitive. Just a few steps towards her butt, a few ticks of my tongue, and she'd move her butt away. She'd try to move too far forward, so just a few steps back, and she'd stop since I was blocking her shoulders. I was very careful doing this, not moving too fast – she was against the fence, and the last thing I wanted was for her to feel trapped and to lash out because of it.
After about 5 minutes of this calm back and forth – which for sure felt waaaaaay longer haha – she finally took that one little step towards me with her left front. I praised her, dumped the grain as quickly and non-threateningly as possible on the ground and proceeded to make myself as small as possible exiting the stall so that she would hopefully understand that by doing what I wanted – moving towards me – she got what she wanted – no pressure/people. I had finished cleaning her stall, so for a good half hour I made sure to leave her alone and not go near her.
The next morning she was pretty wary. My mom told me she'd move away from her pretty quickly, and while I felt guilty because that's what us horse people do, there was really nothing that could have gone better the previous night, short of her immediately facing me like she had before. So I had to work to let that go haha, but then was super happy to realize that throughout the day, she'd improved greatly, and by the time I came by to feed, she was back to being curious. Perhaps any human interaction like that had preceded a few worrisome experiences for her so that's why she was wary, but I was determined to go at her pace and not work with her for at least a few days.
Go figure, as I was mucking her stall, what does she do? She bravely steps towards me. One foot, but she did. And I had no grain. So I laughed, told her she was a brave, smart girl, finished mucking, and walked back in. I hadn't planned on it, but she had certainly got the memo from last night, and I had to reward the try. So I stood there with grain, shoulders perpendicular to hers, and within a minute or so she took a short step, and I repeated dumping the grain. This time tho, she was in front of the door, so I smooshed myself into the corner of the stall. Knowing grain now, she ate it while I was in there, and it caused her to take a few more steps towards me. She looked at me for a bit, then decided that was enough and moved away which still had me smiling as I calmly exited.
From that point, about mid-second week, she's been making huge leaps by taking a lot of steps towards us. She's very curious but cautious, which doesn't surprise me, but I'm loving how smart she is. I've made sure to rattle my cup with grain whenever I have it for her, and by last weekend she would hear it and practically come running! She's gotten less nervous about me going from a crouch to a stand, but is still a bit wary of stand to crouch – which, yeah totally understandable from a prey perspective lol. Even still, I've let her dictate how close she chooses to get to us. I haven't needed to encourage her hardly at all after teaching her that 1 step those 2 or 3 times, and I'm more than happy to go slow.
Last Friday she got within about 2 or 3 feet of me by her own choice. I had two apple treats, and she stared at them, but didn't make any move towards them. So I tossed them to her – which she's also super smart and understood within about 2 or 3 days that we'd toss her treats so don't be scared of them – and I was super surprised but very pleased she felt brave enough to eat them with me crouched there. I poured her grain and backed out again.
That Sunday she very nearly took the treat from me. She stretched out her neck a little, definitely wanting it and about 3 or 4 inches away from my hand, but just couldn't bring herself to. No problem. I tossed her the treat and she ate it. I held out a second for her, and she really thought about taking that one, then decided it was too much and turned away. But she came right back up to me, within a few feet again and close enough to take the treat. What more could I ask for? So I tossed her the treat with a big smile, poured her grain and stepped out.
She's not backing away as much, not as worried about us, so it's still steps forward to me! She's gotten a lot more comfortable with us walking around. She's not as startled when we appear behind the barn, or when I enter Whisper's stall to muck. I still call out to her to warn her I'm coming around, and she's gotten used to the cadence of my voice when I do that, as well as listening for our footsteps. She's learning really fast, and is still very sweet even though some of her personality and sass is beginning to show through. I'm hoping that she really does like it here.
She's nearly there taking treats from our hands. A couple times Tuesday evening she scared herself after bumping her nose against the treat in my hand. She definitely likes laughter, because after she scared herself and backed a few steps I couldn't help but snort out a laugh, and those little radar ears swiveled towards me like "I like that!" and then she came up closer. She's getting curious, too. I noticed out of the corner of my eye that same Tuesday, that she is very intrigued by affection. She was within a foot of my back as I loved on Whisper because Whisper was craving some face-cuddle time, and Kahlua just watched me snuggling Whisper's face. It was sweet.
Wednesday was another one of those days. When you think it'll work to start messing with them, it doesn't go as you hope. And then when you decide to back off a step, they're like no, keep going! lol I wondered a little if Kahlua was wising up to the fact that while she gets treats/grain if she steps forward, if she doesn't take a treat from our hand we toss it to her anyway. So I talked to her while mucking, telling her I was going to leave her alone, but no grain today and we'll see how that all pans out. Aaaaaaand she walks straight up to me when I'm done, her nose within two feet of me, and then we just comfortably look at each other. And stare. So I thought – eh, what the hell – and reached out my hand. I didn't have any treats, but she stretched that nose forward, and touched my hand with her little left nostril. Instead of startling herself, she just sort of moved her head away like she was still unsure. But not scared, so I just backed away a bit, smiling and saying, "okay, well, apparently you understand me because you get grain now." lolol
I'm mostly winging all this, but it's all still rooted in how I've worked with horses before. For one as sensitive as she is, going slow and making things clear-cut for her is my main focus. She's taken it from there, which is what I hoped, and the only thing I want from her is to want to come near me. I want her to know that if we get a little too close and she's nervous, that we back away, and I feel that while it's a small thing for us, it's big for her, which has helped her become a lot more comfortable with us. She's certainly gotten more comfortable with the barn – she's using it to scratch all of her itches!
And then just yesterday……
Woohoo! She took the apple piece right from my hand! We're getting there!
She's really fascinating, and stands sentry just watching everything that's happening around the barn. She got used to the train very quickly, and Whisper has shown remarkable improvement now that she knows Kahlua is keeping her watchful gaze on everything. She woke my parents up one night because she finally brayed! lol We're thinking that perhaps the coyotes were out and she was giving her warning to them or Amber and Whisper, or who knows perhaps it was nothing, but we're really enjoying having her.
I think she already knows her name. Her radar ears swivel towards us when we say "Kahlua." It's the cutest freakin thing. The flies are really bad near her eyes, and she got a small scrape probably from scratching. It's kinda hard to see them all ganging up on her, but there's not much we can do about it right now. I laugh so hard every time, but the scrape is near her eye, and her ears are so long that if she shakes her head just right, the tip of her ear flops against the scrape and dislodges the flies. I have yet to get a video because I'm chortling so badly. She just looks at me like she wants in on the joke lol.
But I'm having a good time working with her. I like that there's no pressure for her, no pressure for me – be it an outside source or self-inflicted. I feel that her coming to us, and us petting her will be hardest obstacle to overcome, but once the mountain is crossed, it'll be downhill from there. She's so smart that I think once she has more confidence and trust in us, things like her feet for the farrier or haltering will be pretty straightforward. At least that's my hope!
That's all for now! Hopefully I'll have some more improvement to talk next week!