Overboard on new stuff
So, I may have gone kinda overboard. Oops lol.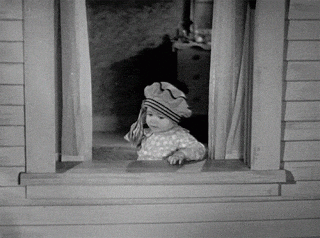 First off, I'd noticed a trend before Amber's surgery – she was infinitely more comfortable in her western wear than English. I thought perhaps it was just that she was more used to western, but I thought way back and remembered her easy transition once I'd gotten her jump saddle. The biggest difference? I had a Thinline half-pad and not an Ogilvy, even though she liked the latter for a time. But with her losing so much muscle, I really need something I could shim – even her dressage saddle is a little wide for her.
I will probably sell one of my Ogilvy pads (so if anyone is looking for one, please let me know! I'd love to sell it to a fellow blogger), but keep at least one. I'm loathe to part with a lot of my things I don't use right now because whatever horse I get next may like different things than Amber.
But anyway. I'd been eyeing the full sheepskin half-pad. Because Amber is a special unicorn – not as special as some horses, thank god – but I want her as comfortable as I can help her be. And if half pads with support, and no neoprene ever is all she really asks for, then it's hers lol. (I chose the fluffy because perhaps more cushion? I don't know if she'll notice the difference but we'll see lol) But, you know, cue the "I don't think I'll be able to ride my horse for a while" thoughts and so for a long while I just dreamed and sighed of All The Things.
Then we got the go ahead for continued light riding. Then Trainer G said absolutely to dressage rides. So naturally, I completely fell apart and bought EVERYTHING.
The Thinline pad I wanted was on sale. AND it had my size where it didn't previously. Well, what am I waiting for?! SOLD. Through some testing before it got to me, I found that the thickest foam front piece from my xc ECP pad was just the right thickness to shim up her dressage saddle. So a bit of MacGyver-ing later, and my ECP foam inserts are now being used in my Thinline. I will probably end up getting actual Thinline shims in the future, but for right now, this is perfect!
PS of Sweden was releasing their new fall line – they call it Jade but it totally looks teal to me. Anyway, I LOVE teal/turquoise. I dyed my hair teal. Once teal/turquoise became the "it" color for the year a few years ago, I bought everything in those colors because it was so hard to find any other time. And I can ACTUALLY RIDE now, so obvi, I was getting this whole set. It was waaaaaaay too expensive, but WORTH IT. I've missed out on their French blue, mint green, and other lovely colors because a) it IS expensive and b) I had no horse to ride, so now that I do I'm buying this one. Not to mention, this teal set is accented with brown and gold, and finding my fav colors accented with warm tones is actually way more difficult than one would think. I prefer warm colors, but a lot of things are accented with blacks/greys and silver and finding a warm color combination that I really like doesn't happen often haha.
Plus, I need new dressage reins, cause my long braided ones totally don't work (hint: they actually do work), and I still needed a certain amount to get PS's free shipping, so what the hell, let's buy reins to match my bridle. Because why the hell not. And they're nice. I think Amber does actually really like the elastic in the reins, even though she didn't when it was on the bridle. I'll probably cut off the running stops they came with since I bought the snap-on ones. If I ever need a running martingale with the next horse I'd buy, I'd use the PS of Sweden running attachment that has the clips since that really is so much easier than the running attachments that you have to thread through the reins.
I also didn't have stirrup leathers either! The horror. Just jump leathers that I've been using because do we ride much, if at all? Ah, no. I've been dying to try the Lund leathers, so a hop, skip, and a jump over to Lund and now I have new stirrup leathers (tho they haven't arrived yet). To be fair, looking at short videos/pictures of me riding that my mom has taken, I really DO need new leathers because my jump ones are on hole 5 or 6 so I don't have a lot more room to drop my stirrups down haha. So, uh, it was actually a needed purchase if I was going to keep riding dressage.
My horse stuff is taking over my poor parent's spare room – ahhh, AND part of the sunroom, actually lol – so before all of this happened I finally bought a tack trunk to put all of my "not using right now and probably for a long time" items. I have a lot of loose leather items, too – the extra chin pad and strap that I got with my PS bridle, my gorgeous beads for my DJD browband, my chin straps for western bridles, extra spur straps – you name it. I kept losing things and finding them randomly, and while that's normal for me, I really like all of my strap goods and I want to keep them all in one place. Now I have everything organized, and it looks pretty good.
I think this all just exploded because I've been super strict on myself to not buy anything horsey that wasn't absolutely needed for about a year and a half.
Oh, lord. I really need to sell things. Anyone need anything? Black jump leathers? Breeches? Ogilvy half pad? A bling dressage pad? lol
So, I don't need to buy anything for a while. And yet…. I do know that if RW has one of their 20% off sales, I am totally taking advantage of it and grabbing another BoT dressage pad and their therapeutic mesh sheet because Amber does seem to go a lot better when wearing the BoT pad I have now. Plus Weatherbeeta has a gorgeous French blue dressage pad. You know, since I missed the PS one…. Now that I can ride again I really need to keep telling myself I don't need more stuff lol.
What about you guys? Have you gotten anything new?